Polyides rotundus (Hudson) Gaillon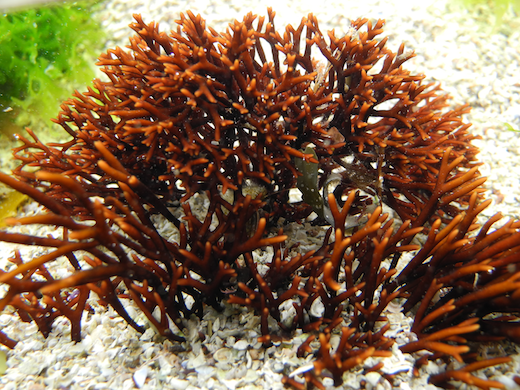 Also known as Polyides caprinus (Hudson) Papenfuss.
Description: Cartilaginous, cylindrical, brownish red (drying black) fronds, to 200 mm high, in tufts from basal disc to 10 mm diam. Fronds 1-2 mm thick, undivided for some distance, then regularly and repeatedly dichotomously branched, axils rounded, apices pointed.
Habitat: On rocks and stones in open sandy pools and runnels, lower intertidal and shallow subtidal, widely distributed, common; often in shell sand (above at Finavarra, Co. Clare, Ireland).
Similar species: Furcellaria lumbricalis from which it many be distinguished by the absence of a rhizoidal base, wider branching angles (i.e. more fan-shaped), and that the fronds are red when held up to the light.
Distribution: Sweden and Norway, Britain and Ireland, south to Spain and Morocco, although more southerly records require further assessment. New England north to Nova Scotia.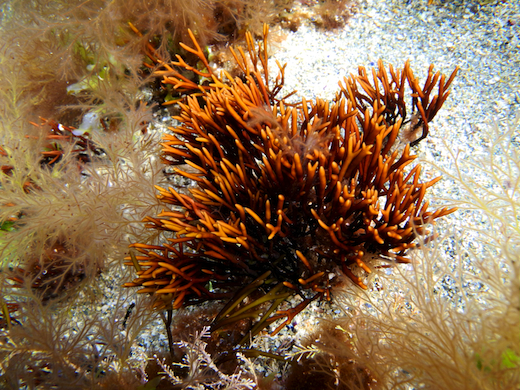 More pictures are available at AlgaeBase.